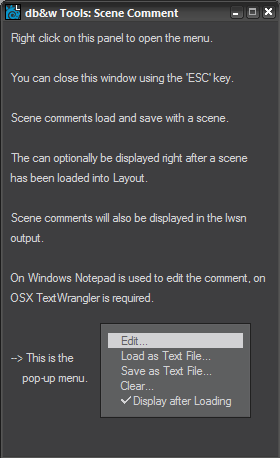 Scene Comment
This Master plugin stores a text comment with the current scene. It can (optionally) display the comment after the scene has loaded and will also display the comment in the screamernet output.
The comment can be edited using a menu that's accessible using the right mouse button.
The text editor is LightWave control and, unfortunately, doesn't have any scroll bars. But you can still use the cursor keys to navigate through your text.
tools/scenecomment.txt · Last modified: 2019/07/30 12:38 by lightwolf
---